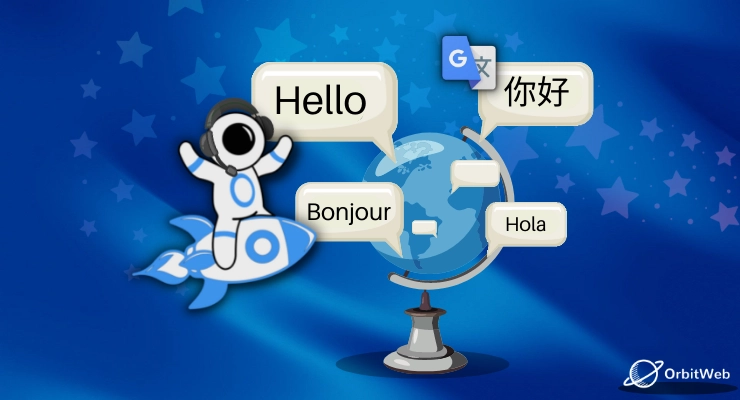 Have you ever encountered a situation when Google Translate was your sole source of assistance? Has it been successful? If not, don't be worried. We have got you covered!
We have been accustomed to interacting with individuals from all over the world in this more connected and globally minded world that we now inhabit. For people from all over the world, daily contact with other people from across the world is now commonplace. However, dealing with understanding more languages than before is a significant aspect of this globalization of communication. But these days, you may use internet translation tools to figure out what someone is saying whether they speak to you or send you a written message in a foreign language. But which of the many available translation programs can you rely on to complete the task correctly?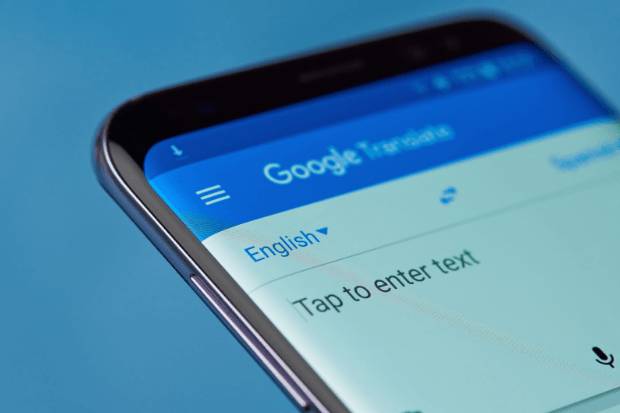 Google Application Menu
Google Translate has grown to be the most popular online machine translation tool since its launch in 2006. Google Translate is thought to translate more than 100 billion words daily. More than 100 languages can be translated from and into it. The most incredible thing of all is that it is free! It makes sense that a large number of individuals are using it when such a useful tool is available to them.
The ability to copy and paste one language's text to another via the Google Translate website on translate.google.com as well as the mobile apps is something that many are familiar with, but I bet some of us are unaware of many other functions you can use when you really desire you had a translator nearby.
Here are the top 3 tips for using Google Translate effectively:
1. Use Google Translate Without an Internet Connection
Users or visitors who want to go to other countries will be able to effectively translate local language in whichever place they visit, thanks to the offline translation function of the Google Translate app without having to worry about internet access or cellular data. Users can download language packages or sets for offline use in the future using the offline translation feature. This would eliminate the requirement for an internet connection whenever language translation is needed.
You won't need to have a data plan at your destination if you have the app on your phone. Although if you do not have an online connection, Google lets you download languages for usage offline. Download the languages you require when you are connected to Wi-Fi to save time or to prevent excessive data charges.
Furthermore, you may download as many language packages as you'd like from the Google Translate application and take advantage of excellent translations without being concerned about running out of storage capacity because the language package is modest (between 35 and 45MB in size).
2. Simultaneous Translation with Voice
Real-time speech translation can facilitate communication between two individuals who speak various languages, which is equally amazing. Customers of the function would be able to receive instant text transcriptions of speeches, presentations, or monologues delivered in any language, including English.
The only requirements are the ability to communicate with Google's cloud-based Tensor Processing Units, which also require a Connection to the internet, and a quiet place with only one speaker speaking at a time.
Once you click the in-app microphone, you begin speaking in the foreign language. When the first ascent has been identified, tap the microphone once more so that both parties can start speaking. The program translates both sides of the discussion into text in real time, assisting in bridging the language gap.
3. Translate Images on The Street in Google Translate
You can already immediately translate written text into seven languages using the Google Translate app. Simply open the application, select the camera option, and aim it at the text you wish to translate—for example, a street sign, an ingredient list, an instruction manual, or the washer's knobs. On your screen, you'll witness the text change live as it is translated into a different language. No need for a cell phone data plan or an Internet connection.
Translating a sign live with Google Translate
The Google Translate app has been upgraded once more to include immediate visual translation to 20 additional languages and speed up and improve real-time voice translations so that more individuals can experience the globe in their own tongue. The Google Translate camera is quite simple to use. The magic happens when you merely point your phone at the word you wish to translate.
You should do exactly as follows:
Launch the Google Translate program.
Select the source language and the target language for your translation.
Press the camera icon and grant the required authorizations.
A request to download more translation files will be made. You will be allowed to use Instant translations if you do this. If not, you will need to take the picture first.
If instant translating is available, simply point your lens at the text you wish to translate, and the text will change before your eyes.
Click the camera button to take a picture if the quick translation feature isn't active.
The software will now translate the text for you when you highlight the passage you want to translate.
You can now interpret any document, road sign, or headline using Google Translate simply pointing your phone at it. Just bear in mind that certain translations might not be accurate because Google Translate is still being used, especially when translating longer paragraphs. However, it still performs the task incredibly effectively.
Additional Tips on Using Google Translate
Looking up a term inside an English dictionary is the easiest way to discover its precise definition. Google Translate will provide a dictionary explanation for the term you type in English if your "translate from" and "translate to" options are both set to English.
There is a history option in both Google Translate versions, so don't worry about losing anything you wish to save! Use the "history" function to see all of your most recent translations, or "star" the translation to add that to your phrasebook. Both variants will also display the word or phrase, phrases that use it, and words with equivalent or related meanings.
Now that you've mastered Google Translate, just remember that no translation software will ever be perfect. Levels of politeness or context cannot be translated with Google Translate. So, apply common sense as well. Happy travels and translating!