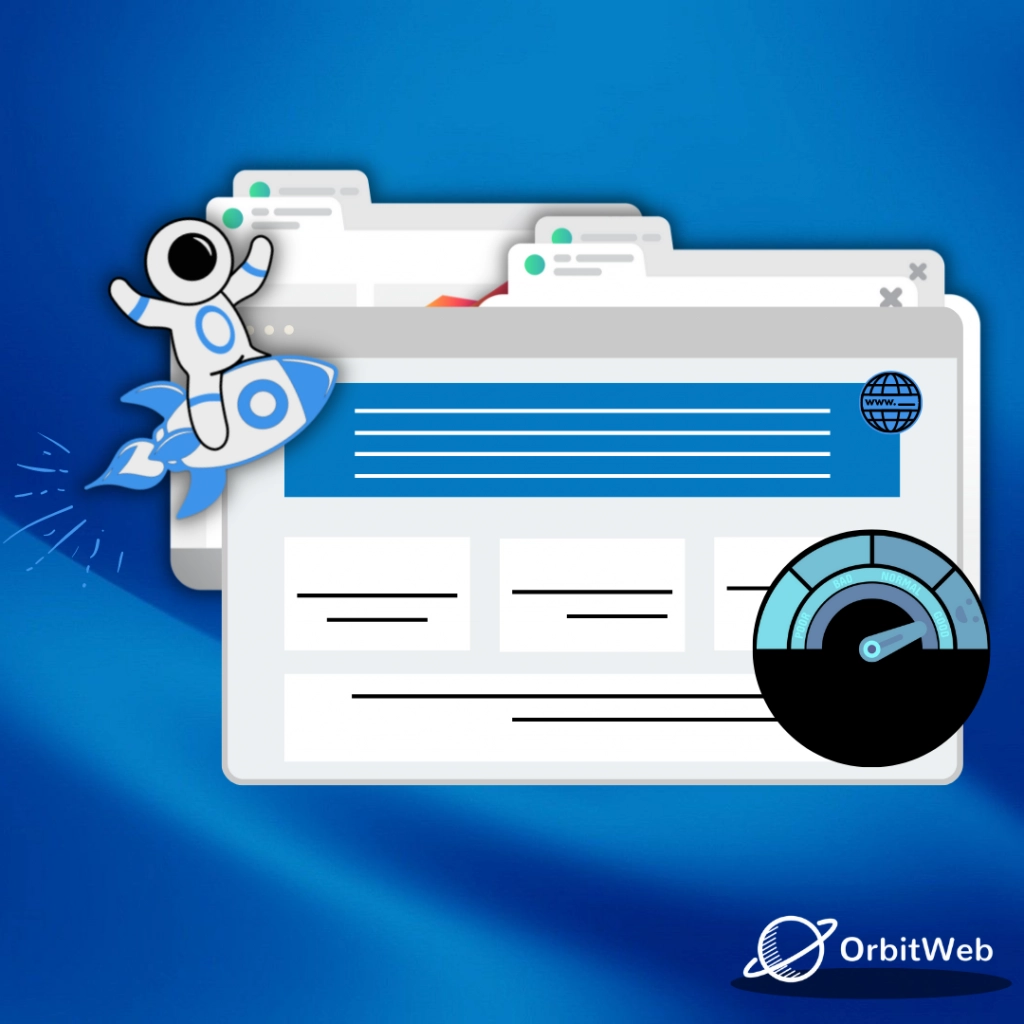 A visitor's first impression of a website and business is influenced by its speed. By adding multiple features, information, and capabilities, developers and testers aim to make a website aesthetically pleasant and functional. However, if these features or the content are not correctly optimized, website performance may suffer. Anyone who visits a website cares about how quickly it loads.
Did you know the first five seconds of page-load time have the highest impact on conversion rates?
Speed is an essential component of the user experience, especially for e-commerce websites, where each second of delay may cost millions of dollars.
High Speed Provides A Great User Experience.
When a client or visitor first visits your website, they want it to load quickly (within 3 seconds). Remember, those initial impressions are crucial for online enterprises. The speed with which viewers perceive a brand on the internet is critical.
It is natural for people to think of a faster website as more trustworthy and professional. Users, on the other hand, find a sluggish website unpleasant. Most users leave right away and visit other faster websites to fulfill their needs. It might be challenging to turn around an unfavorable impression. According to research, if a website takes longer than three seconds to load, 40% of users will quit it. As a result, a website should load quickly every time it is accessed to provide an excellent user experience for first-time users.
Website Speed Affects SEO Rankings
Google has made it clear that every product on the internet is driven by speed. Google's former director of webspam, Matt Cutts, has formally confirmed that quick load time is a good ranking criterion. However, Google has stated that website owners should not sacrifice content quality or relevance to make web pages quicker.
Conversions Are Affected By Speed
Keep in mind that Google slows down crawling and lowers the value of websites that take too long to load. Customers and visitors will cease returning to such sites or leave if pages take too long to load. As a result, prospective clients and income are lost.
For example, if an e-commerce site generates $50,000 per day, a one-second delay might result in $1.28 million in lost revenue per year. For businesses to be successful on the internet, it needs a speedy website. A quick-loading website improves the user experience, but it also helps make a good first impression on visitors. As a result, every website developer and tester must prioritize page load speed optimization. It must be at the top of their priority list from the start of development sprint cycles.
Average Page Load Times on Mobile vs. Desktop
According to a 5 million desktop and mobile sites study, a web page takes 10.3 seconds to load on a desktop and 27.3 seconds on mobile entirely.
However, because mobile surfing is still the preferred means of browsing, it's critical to improve your mobile page performance as much as feasible.
In 2019, mobile minutes accounted for 77% of all internet time in the United States. According to a 2018 US web traffic study, more than 58 percent of site visits were from mobile phones. Smartphones are used more than desktops, despite the latter offering a superior user experience. In fact, 46% of individuals say waiting for pages to load is their least favorite aspect of mobile web browsing, and 73% of mobile users have encountered websites that take too long to open.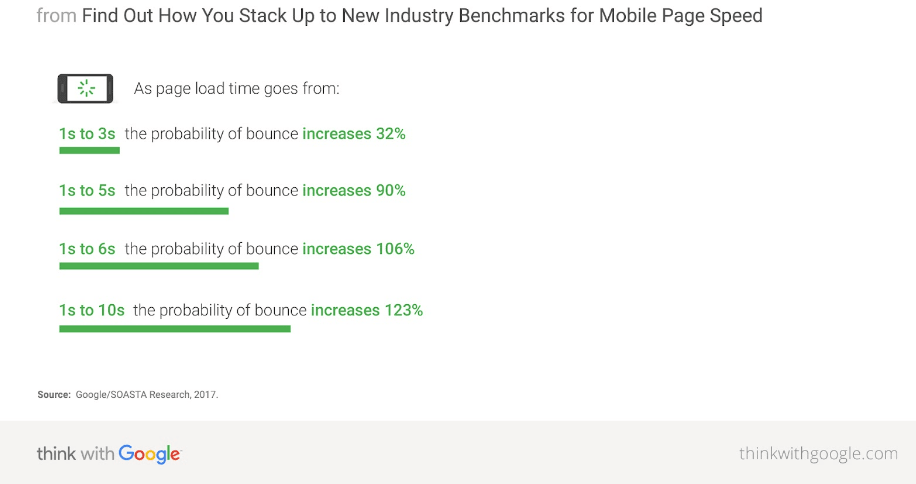 How Does Web Speed Affect Business?
Your website's page speed may make or break the user experience. In 1999, when dial-up was still prevalent, users were ready to wait up to eight seconds for a website to load before losing patience. Not so much nowadays. According to more recent research, 47 percent of customers anticipate a web page to load in less than two seconds. After that, consumer patience runs thin, and 40% of visitors will quit a website if it takes more than three seconds to load.
Furthermore, even a one-second delay in page response might result in a 7% drop in conversions. You'll make fewer sales with fewer conversions, which will hurt your bottom line. You're not just wasting money by having a poor website load time; you're also risking your brand's reputation. According to one research, website performance affects customers' perceptions of a firm, with 33% of customers having a negative image of a company with a poorly performing website.
What Influences Website Load Time?
Website Load Time is a performance indicator that directly influences user engagement and a company's bottom line. It shows how long it takes for a website to fully load in a browser once a user submits a request to view it.
A variety of variables influence page load time. The quantity, type, and weight of items on a page and the hosting server, amount of bandwidth in transit, and web page design all influence how quickly a page loads. Other considerations include the user's location, device, and browser.
How to Make a Website Faster
Before optimizing your website's performance, you need to analyze your current loading time and identify what is slowing it down. Then it would be best if you created performance targets for your website.
Only a small percentage of websites, according to Google, are close to the ideal speed.
Here are some suggestions for speeding up your website:
Use a Content Delivery Network (CDN)
Use a more reliable host for your website
Optimize the size of your website's images
Limit the number of plugins you use
Reduce the amount of JavaScript and CSS files you have
Cache your website
Use Gzip compression
Optimize databases in CMS
Conclusion
Optimizing your website load speed is super important for the success of your website. Even small improvements in page load time can aid in slashing bounce rates, boost conversion rates, and appear in search results. We hope you have noted some tips that you can use on your website to improve speed.
At OrbitWeb, we believe in staying ahead of the game. Not only do we follow the best web practices to make your website fast and robust, but we also define them. We build fast, secure, unbreakable websites that convert! Contact us today to learn more.