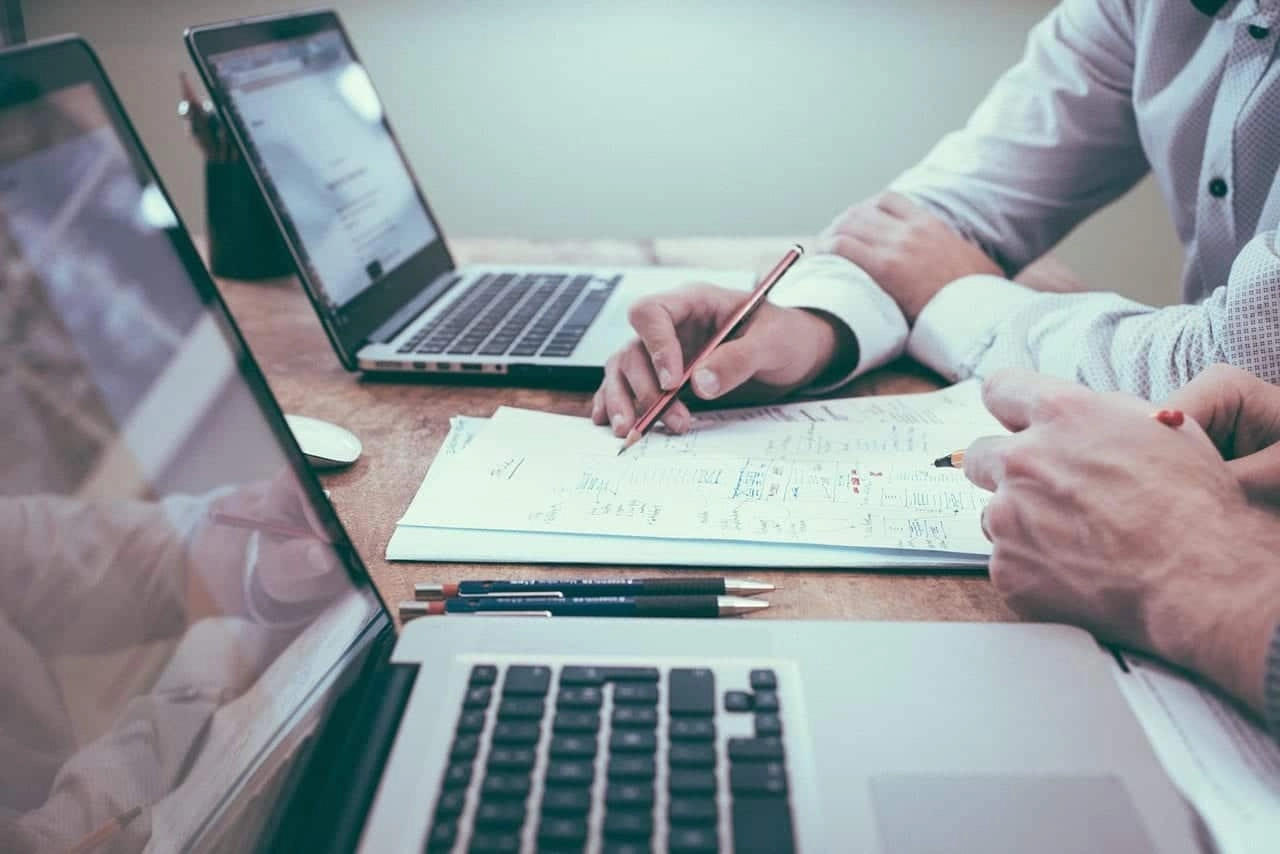 Here's a fun fact: People spend more than 60% of their time online.
People are sitting in front of their computers and mobile devices all day long, internet platforms such as Google and Facebook are in everyone's pockets!
Business owners should not be ignoring the potential of the internet anymore; otherwise, they will surely be losing competitive advantage.
I have heard claims such as, "I don't need a website, or I'm great without the internet." I usually reply, "Well, your competitors are doing it… taking clients away from you."
It's just a matter of time before your competitors take the lead online; and once your business starts running slow, you will then, quite late, join the community of online advertisers.
Take for example the case of retail giants such as Toys R US, and SEARS, what happened to them? Amazon happened, and Amazon had no mercy. You need to stay ahead of the game.
Online success involves much more than just having a nice website, you will need to generate qualified web traffic, by this I mean real people visiting your website, and for that, you will need to plan and execute a Digital Marketing Strategy.
Design your website to deliver a clear and strong message about your business, and make it usable, what do you want people to do on it? Do you want to be called, buy a product? Book a meeting directly on your calendar? or simply contact you through by e-mail or by a contact form? Design your website with clear goals in mind.
Armed with a marketing-ready website, you need to implement your Digital Marketing Strategy. The following key elements will be essential for the success of your strategy:
Know Your Audience:
Your audience refers to anything that is people-oriented. That is age, gender, location, tastes, interests, wants and needs, expectations, behaviours, etc.
Know Your Competitors:
Several tools provide you with great insights about your closest competitors. Digital marketers often brag about their ability to spy on competitors. You wouldn't believe how much actual information is available online about people or businesses.
Competitive Advantage:
Now that you know your audience and competitors, you have an idea of how to move forward. It's all about being ahead of your competitors.
Can you match your competitors' prices? If you could offer a lower price, that would definitely be in your ads.
Now that you have established your business online with a defined Digital Marketing goal let's talk about the next steps.
Promote your business and drive relevant traffic to your website for local business:
SEO
Search Engine Optimization is the art of modifying your website according to what Search Engines demand. This way, your website will appear on Google for FREE.
SEM (PPC)
Google Ads allows you to generate immediate and relevant traffic towards your website, with an extensive list of advertising choices—Text ads, banner ads, video ads, shopping ads, etc.
Social Media
Use Social Media to create trust, post regularly, and include links to your website's landing pages.
Working with a Digital Marketing consultant should be an enjoyable experience. After all, they're going to help you make improvements to your business that will enhance the user experience and increase the online traffic in order to grow sales over time.
So, if you happen to be doing your research looking for the right SEO, PPC, or Web consultant, contact me, I'll be happy to answer any of your Digital Marketing-related questions.