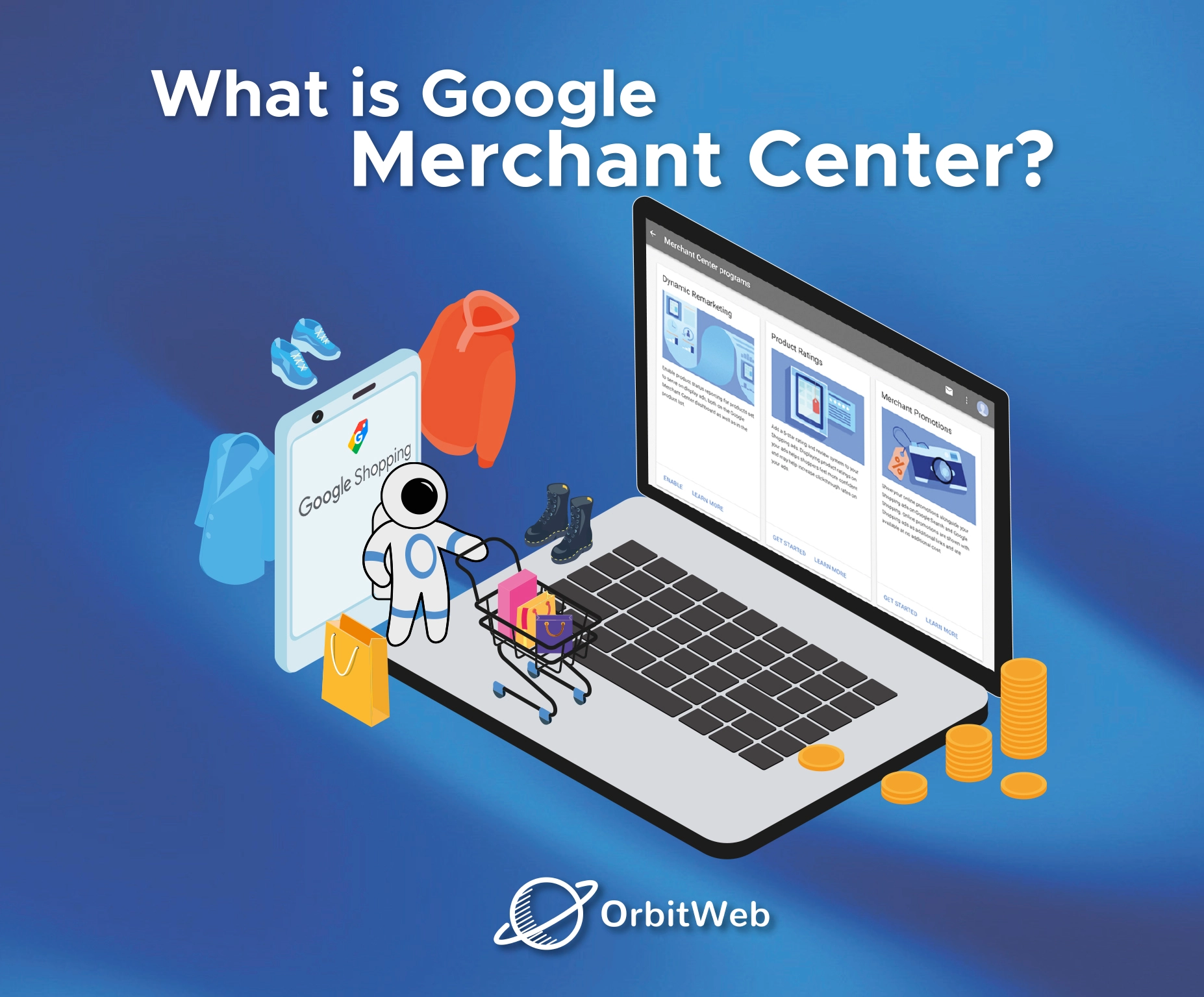 Today I want to tell you about a tool in Google to help you sell your products on the internet, the Google Merchant Center. The Merchant Center allows you to register data about your products in order to be able to announce products in Google Shopping and other services.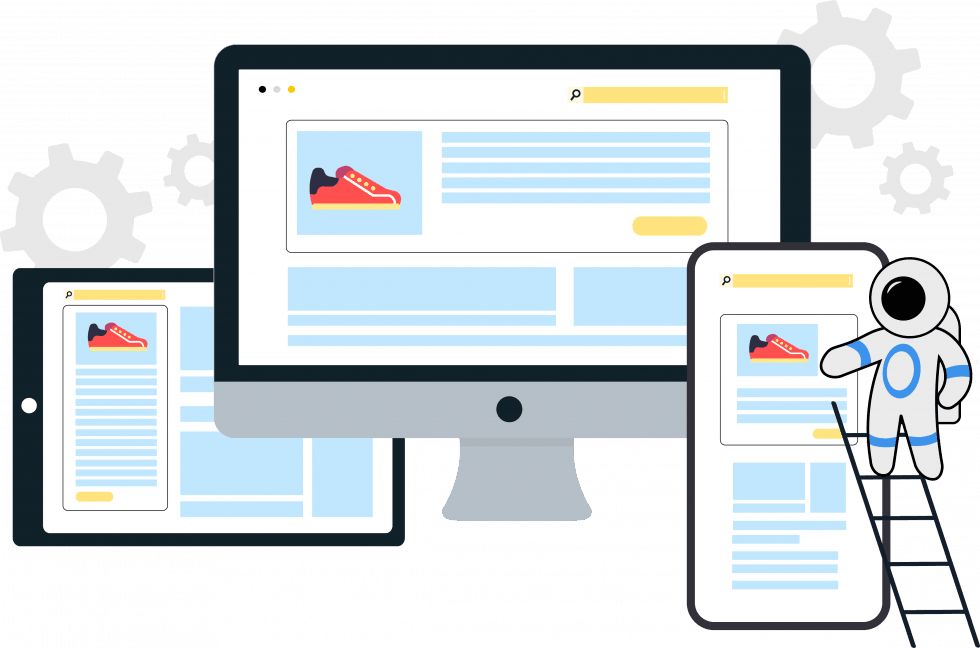 The main objective is to allow users to submit the information of the products (brand, type of product, Product ID, price, description) through a data feed so that they can be used in publicity campaigns that are shown in the relevant searches.
By using these announcements in your selling strategy along with other channels, you can increase the visibility of your products, and also help to increase the number of clicks on that product. Would you like to improve the position of your products with Google Merchant Center?
First, let's start with answering two questions…
What are Google Shopping Ads?
Google Shopping Ads often appear within a search query for a product in Google. These ads are effective because they show a high-quality image on the product listing, along with the price of the product. These product listing ads appear at the top of the search engine listings making them extremely visible.
What is Google Merchant Center?
Google Merchant is a digital platform that allows you to create Shopping ads for Google, Youtube, and other Google partner sites.
Launched in 2010 together with Google Shopping, Google Merchant Center allows merchants to upload and update information about their products. The product information includes pricing and availability. The updated data is then displayed in relevant Google Shopping ads and search queries.
With Google Merchant Center everything about your shops and products is available to customers when they search on Google.
Here are 6 things you can do with the Google Merchant Center
Upload accurate product information – The merchant center helps you provide up-to-date and accurate information about your products. This information includes price and availability.
Reach customers across Google – You can show products to potential customers across paid and unpaid channels by choosing to upload your info into surfaces across Google, Shopping Actions and other Google services.
More Insights – Get holistic reports to understand how you're doing across your programmes linked to Google Merchant Center. You can find insights on pricing, merchandising and more to drive your business strategy.
Sell Your Products Globally – With a reach of over 90 countries, your products can go globally! You can set up multi-country feeds in the Google Merchant Center to start showing your inventory to potential shoppers all around the world.
Highlight Promotions – Did you know 40% of global shoppers say they use Google to find the best deal? Use the Google Merchant Center to set up promotions for your Shopping ads. You can set up a site-wide promotion applicable to every product on your site, or restrict the promotion to select products.
Dynamic Remarketing for Retail – Remarketing allows you to show ads to your past site visitors and customize those ads based on the section of your site people visited. With dynamic display ads for retail, you can take this a step further and display dynamic remarketing ads with specific product information that is tailored to your customer's previous site activity.
Does Google Merchant Center Cost Anything?
Using the Google Merchant Center is completely free!
Creating an account is free, but you'll have to pay for ads.
You can choose between two payment methods:
Cost per Click (CPC). With this method, you pay a certain amount of money every time a potential buyer clicks on one of your ads.
Cost per engagement (CPE) With this method you are charged every time a user "engages" with an ad. This includes expanding a collapsed ad, viewing an ad for more than 10 seconds, scrolling an ad, and tapping on an ad.
Google Merchant is a valuable tool that will help your customers find more information about your products. The key to success with Google Merchant is to take time to optimize your use of it.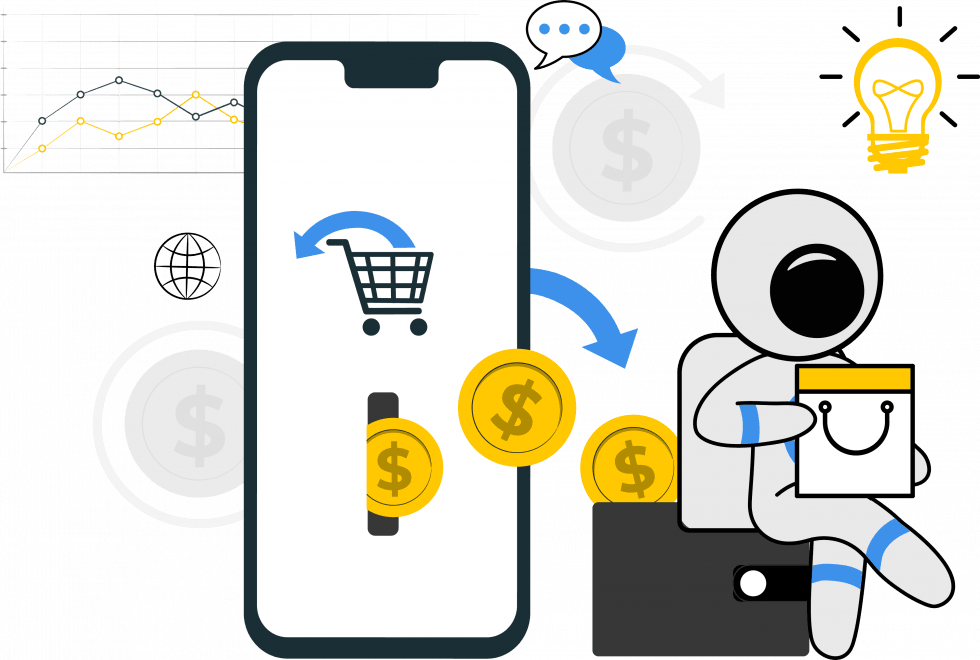 Would you like to improve the position of your products at Google Merchant or Google Shopping? At OrbitWeb we are ready to assist you and offer you the best solutions! Contact us today!
Google realizes ecommerce is huge, not only that, but shoppers are researching and searching for products in more ways. Just earlier this year Google announced partnerships with Shopify, Square, GoDaddy and WooCommerce!
Let's look at Shopify's Google Channel
Google announced that over 1.7 million merchants using Shopify's platform will now be able to list their products on Google Shopping for free using the new Google Channel on Shopify. Retailers on Spotify can now be found by more people around the world!
Get discovered!
To get the results you want, it's important to get in front of the right customers at the right time.
Google Shopping Requirements to list products from Shopify
Shopify Merchants can list their products for free on Google Shopping, but the requirements below must be met:
Have a visible refund policy and terms of services on the website
Link to a product landing page only
A valid payment method
Show contact information on site
Once you have ticked these off, you're ready to list your products on Google Shopping for free!
How do I sync my Shopify products to Google Merchant Center?
First, you must make sure that your products and it's feed data, stock, prices, etc are consistently up to date. By syncing your product catalog to Google Merchant Center will save you time and ensure that the information on your sales channels always reflects one another.
Now let's look at syncing Shopify products into Google Merchant Center through the Google Channel.
When you set up the Google sales channels on your Shopify store, you will have the option to sync your entire product catalog, or just specific collections, to Google Merchant Center.
Although the benefits of this method are limited, it is the easiest way to sync Shopify products with the Google Merchant Center.
Google allows you to sync, update, and edit the status of individual products in Google Shopping. Approval is required before your products go live.
Things to keep in mind for approval
Make sure you have good photography
Product titles and descriptions must be relevant
Product Attributes updated
Google automatically updates synced product data once every 30-days to ensure that everything is still relevant.
How do I set up a Google sales channel on Shopify?
Just starting out on Google Merchant Center? Don't fret! The Google sales channel on Shopify is great for starting out!
Follow these steps:
Open the Shopify dashboard
Press the '+' icon next to Sales Channels on the left
Select Google
Complete the setup
Optimizing your Google Shopping listings
It's crucial to optimize your listings once you've synced your Shopify product catalog to the Google Merchant Center.
Google recommends:
Use the search engine listing title tag as the product title to improve SEO
Use negative keywords
Add as much Data as you can to the feed
Stick within Google's requirementsUse the search engine listing title tag as the product title to improve SEO
Give Google as much data as possible to ensure that Google can properly index your products. Include keywords in your product title and meta description. Make sure your product pictures are unique.
Smart Shopping Campaigns
Hundreds of millions of people use Google to search for the products they want and need. This creates a large number of opportunities to get discovered by potential customers. However, to get the results you want, it's important to get in front of the right customers at the right time.
But how can you do that?
If you are looking at doing this on your own, Smart Shopping Campaigns may be the answer.
These are campaigns designed to help you reach shoppers at the ideal moment as well as save time while driving more traffic, and boosting sales.
5 Pros of Smart Shopping Campaigns
Time saving – With Smart Shopping Campaigns, Google takes care of the campaign for you.
Low Threshold – You don't need a lot of knowledge to set up a campaign properly.
Machine Learning by Google –Smart Shopping Campaigns give you limited insight into campaign data and offer only limited options for control. The Google algorithm does the work for you.
Automatic display ads and retargeting – Google creates display ads for your products. Your ads can therefore show up in Google's display network. In addition, Google automatically uses retargeting.
Developments – New functionalities are added regularly that you can apply in your Smart Shopping Campaigns. You can now target locations, making it easier for A/B testing.
So, what are the cons?
Up next we will cover 4 cons to running Smart Shopping Campaigns and when you should consider hiring an agency.
4 Cons of Smart Shopping Campaigns
No insights into keywords – With Google Smart Shopping campaigns you will have less insight. This means that you will no longer see for what keywords your ads are shown, therefore you won't know how much money you spend on certain keywords
Limited Control – You put Google in total control of the campaigns. How much will the bid be on mobile, for which keywords, for which target groups and for which products? Google controls it. What happens if the results are disappointing? With the limited insights that you have it's difficult to find out why it's happening. This makes it challenging to make target adjustments to your campaign.
Untrackable Sales – What if many of your conversions fall outside the scope of the measured data, for example because they're done over the phone or via email? With regular Shopping ads you have the option to apply a strategy to certain keywords for which you know that the conversion will take place offline. This is impossible with Smart Shopping.
External Data – Does it make any sense pushing a product if there's only a few items left in stock? Google uses its own data to set bids. Combining your Google Ads data with company-specific data, such as the product stock, can often yield a lot of information and save you a lot of unnecessary advertising costs.
Although Smart Shopping reduces set-up time and simplifies campaign management, it's still necessary to monitor the campaign closely to ensure the results achieved are at least comparable to aggregate standard Shopping campaigns and Display remarketing campaigns. That's because using those with automated bidding strategies can provide the same benefits of Smart Shopping while also adding additional tools, data insights and consequential control from that.
The best thing to do so is to keep testing to see what works best for your company and your products.
Finding what works best for your brand can take time. We can help you save time. Are you curious about the added value that OrbitWeb can bring to your campaigns? Contact us. We're only a short message away.