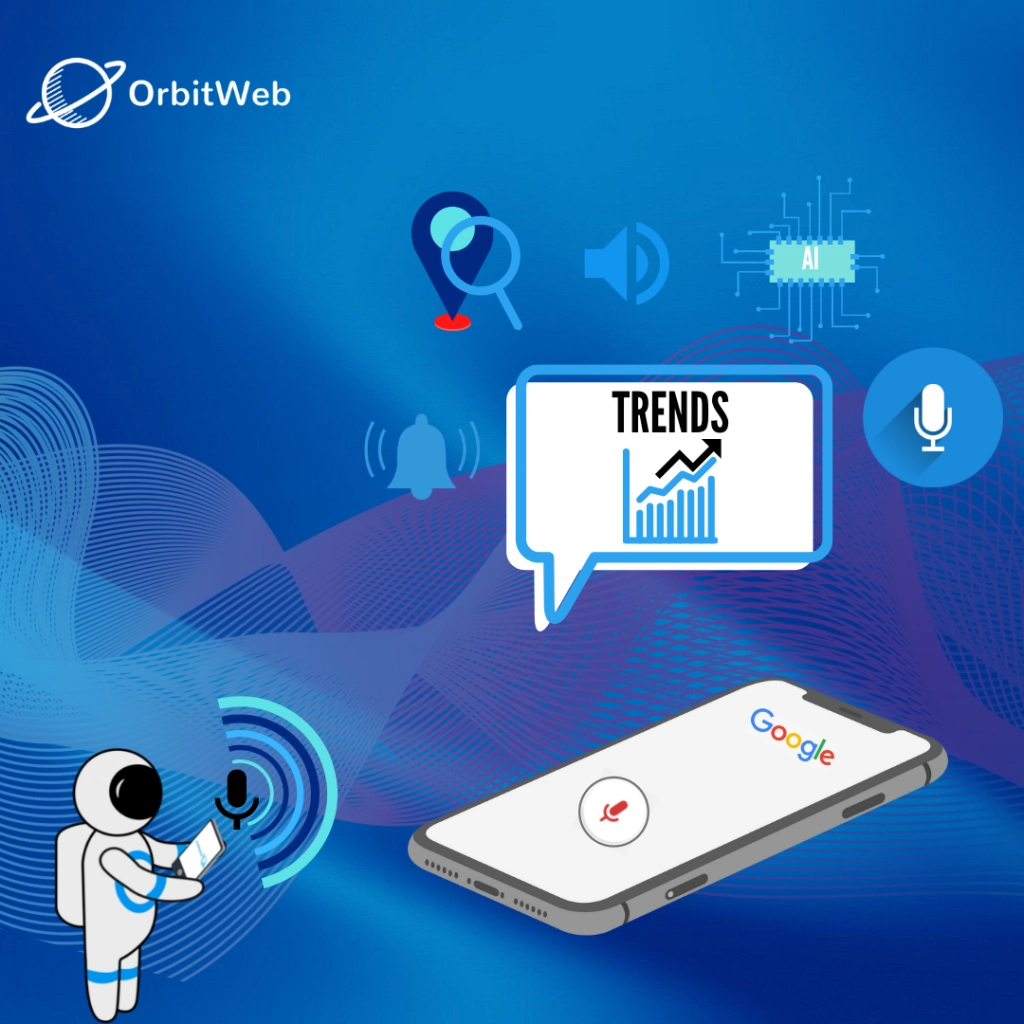 It's no secret that tech trends are constantly changing. During the Covid-19 pandemic, many companies reactively switched their tech focus. With the onset of the pandemic, touchless technologies like voice-activated assistants that help reduce or eliminate touchpoints have increased.
This post will cover the dominance of voice search and trends to look for in 2022.
What is Voice Search?
Voice search allows users to perform a search on the internet by verbally asking a question on a smartphone, a smart device or a computer. A query is answered by a search engine or a digital assistant.
5 Voice Search Trends to Watch Out For in 2022
Did you know that 3.25 billion people worldwide currently use voice-activated search assistants?
Over the last decade, we have seen increased traction over the release of personal assistants like Google, Alexa, and other similar voice-activated assistants.
Voice interfaces are advancing exponentially in all industries, with significant advancements in healthcare and banking. Several companies are launching their own voice technologies to satisfy the market demands.
1. Voice Push Notifications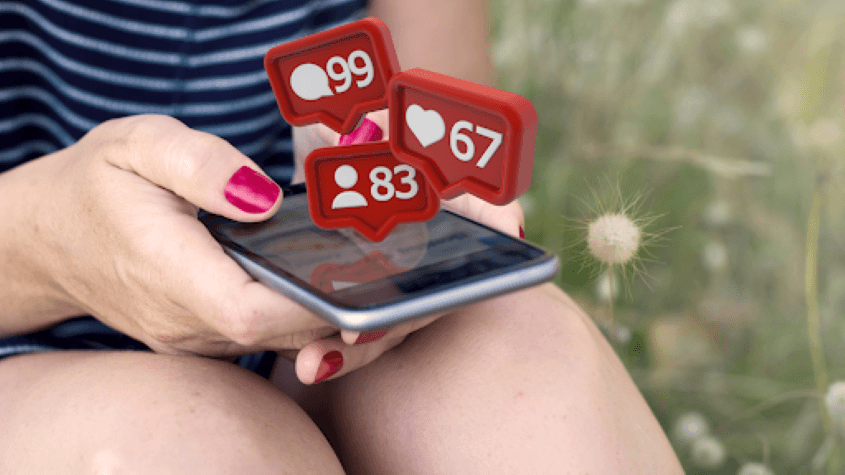 Voice notifications are helpful tools that allow users to engage more with their devices. Notifications are great for reminders, promotions, and information. For businesses, push notifications can help businesses engage consumers by promoting sales, or information on certain products.
2. Voice Search for Local Search Will Thrive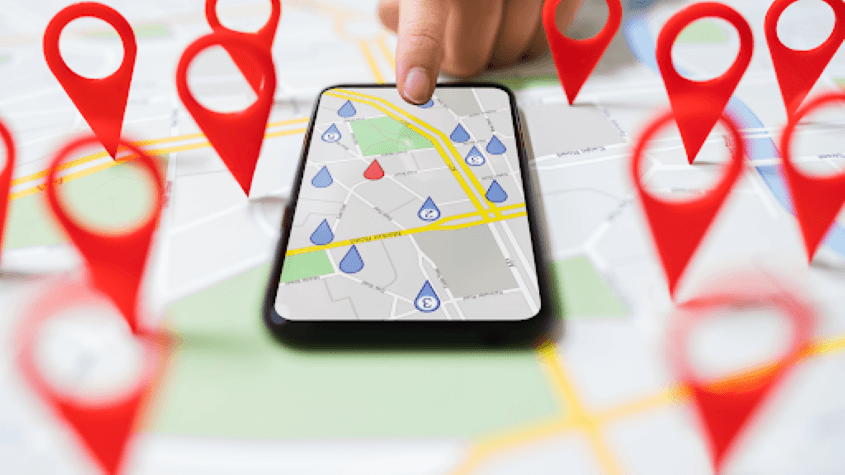 Users are increasingly searching for local results. Consumers are using more voice technology to search for local restaurants, establishments, or locations. For searches, voice assistants suggest the local SEO-optimized voice search entries.
3. Smart Speakers Will Boost Voice Search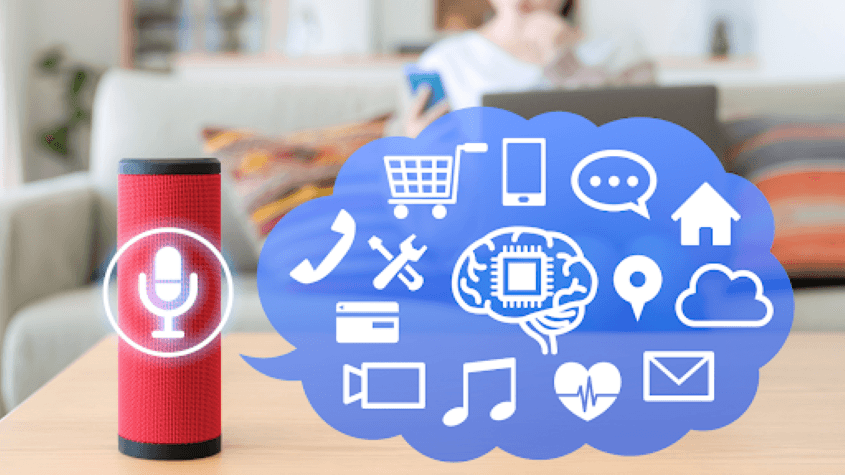 Experts believe that the number of individuals using smart speakers, a speaker that can be controlled with your voice using a "virtual assistant," will further grow in the future with the implementation of 5G networks. Currently, the most common use of a smart speaker involves playing music, weather forecast, and general online search. Researchers predict that smart speakers can be used for more serious activities like booking hotels, flights, and local searches.
4. Advancements in AI and ML in Voice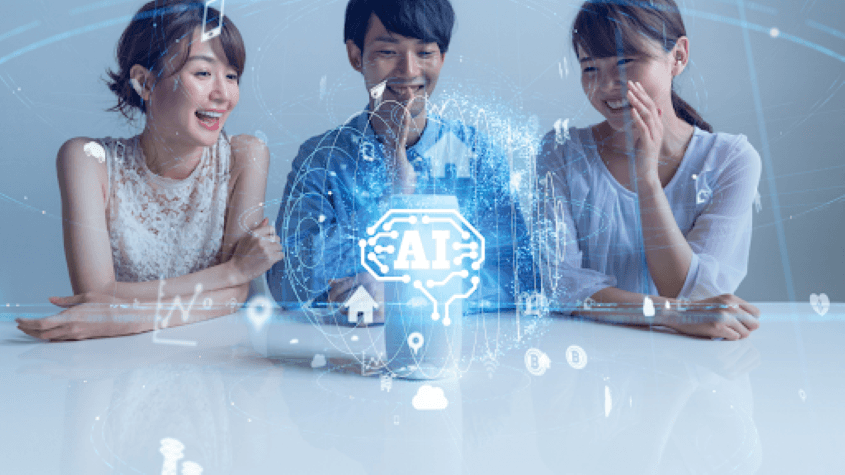 AI and ML have made a significant impact on how we interact with our smart devices and search over the internet. Google RankBrain is a prime example that is designed to recognize phrases and words to learn the instructions and yield almost relevant results. The increasing use of AI-powered devices means search algorithms must evolve to account for not only machine learning but also the evolution of voice technology.
5. Voice Search and SEO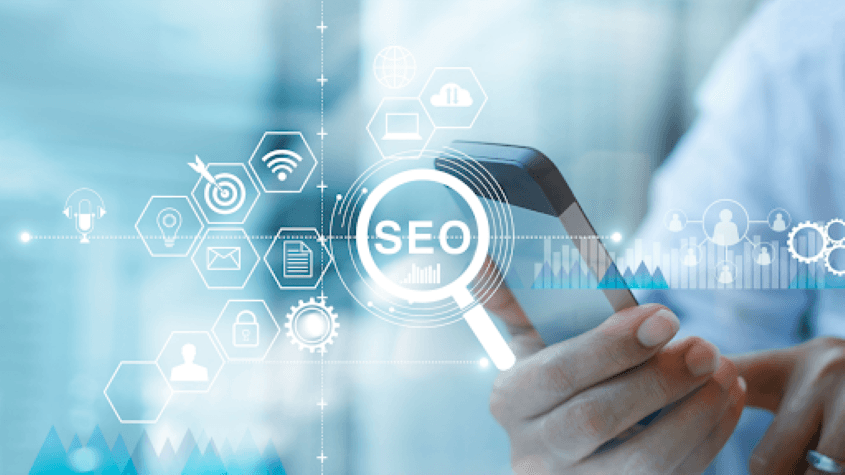 The stride to achieve perfect voice technology means marketers will have to innovate their SEO strategy to optimize voice search regularly. Businesses seeking to attract the most inbound traffic must implement Voice Search SEO to move forward.
As seen above, Voice Search Technology is used for a wide range of purposes, such as making phone calls, sending text messages, opening apps, setting appointments, creating lists and acquiring directions.
Because of its versatility and popularity, it's a no-brainer for marketers to have voice search on their radar.
Businesses looking to boost their SEO strategy and rank higher in search results should optimize their brand for voice search.
Building a solid voice search optimization strategy is essential for today's businesses. Google reported that " ______ near me now" searches have increased 150 percent over the last two years. People use voice search while on the go to find things like the nearest grocery store, bank, or other local businesses. According to Forbes, 58 percent of consumers use voice search to find local businesses online, and 28 percent of users perform these types of searches at least once per week.
How Can Businesses Leverage Voice Technology in 2022?
We will show you below what you need to do to elevate your SEO strategy for voice search.
Research Questions Being Asked
When using voice search, users usually ask questions. Voice search optimization focuses on creating content that answers questions people are asking.
Businesses can start optimizing by finding questions that they already rank for. Google pulls voice search answers from top-ranking pages in the search engine. Businesses can conduct a basic search for organic keywords and filter the results based on words like "what." "who," "when," "why," and "how."
An organization may find that they rank for certain questions but not for others. What they may find is that the competitors are ranking for those questions. Keep in mind that when Google provides voice search results, it chooses the most complete and relevant answer available. Also, research questions that any business has not yet answered. Take advantage of this opportunity to reach out to a more targeted consumer group asking questions relating to the site's topic that has not been answered.
Target Long-Tail Keyword Phrases
Long-tail keywords are keyword phrases that are three or more words long and very specific. For example, if you sell "childrens' sneakers," a long tail keyword can be "children's sneakers online" or "cheap children's sneakers."
Optimizing business content with long-tail keyword phrases can help search engines deliver more relevant, accurate results. This strategy benefits local businesses, helping them rise above the competition.
Long-tail keywords have become even more common now with voice search. Naturally, humans are more likely to speak in longer sentences than how they type, often in short and simple words or phrases. Businesses have to pay attention to how consumers use long-tail keywords in their search queries and should optimize for keywords relevant to their industry.
Content is still king and will continue to reign. Using long-tail keywords can often be easier during content creation. Businesses can create high-quality content around a conversational phrase. When a person searches for that phrase, the content containing the phrase will come up for the user.
Use Conversational Language
The ability to use natural language to search is one of the biggest benefits of voice search. This means that people speak to the search device similar to asking another person.
Content created using conversational language can be tricky. Most people are taught formal standards when writing. However, it is sometimes necessary to break the rules when writing conversationally. Using a conversational language style helps users connect with businesses in voice search and helps people feel like they are being addressed personally.
Build An FAQ Section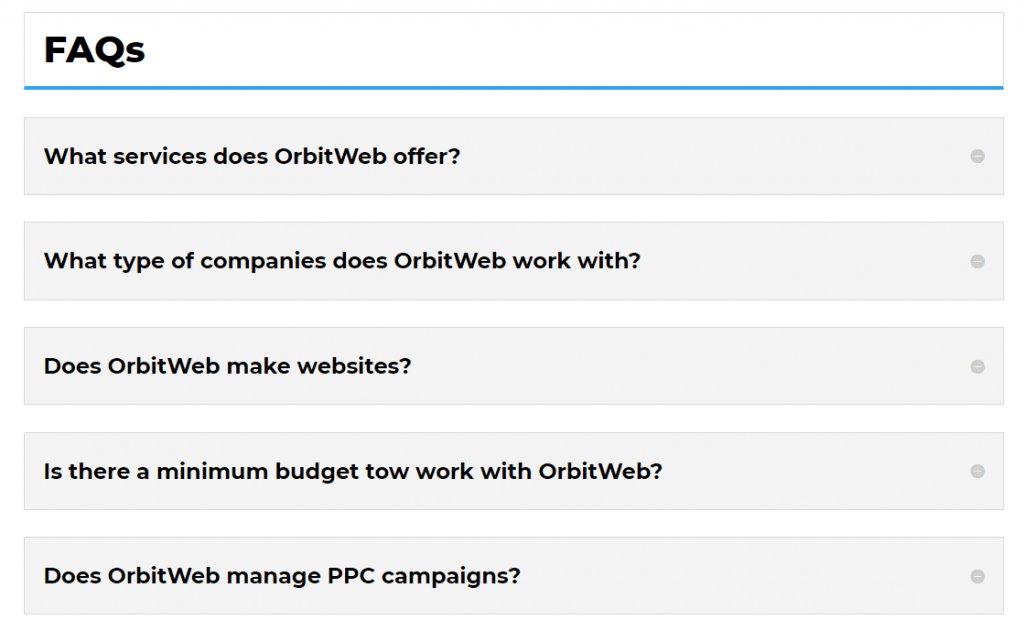 Create a page of frequently asked questions. Remember to write these questions in conversational language. Voice Search users often ask questions that start with words like "what," "who," "when," "why," and "how." When building an FAQ page, include questions in the same way that a user would ask a voice-enabled device.
A starting point for a business in building FAQs is to comb through customer emails and phone calls to see what the most asked questions are about.
Businesses can also use third-party tools on the web to help find out what people are searching for based on keywords, topics, industry and similar filter options.
Claim Your Google My Business Profile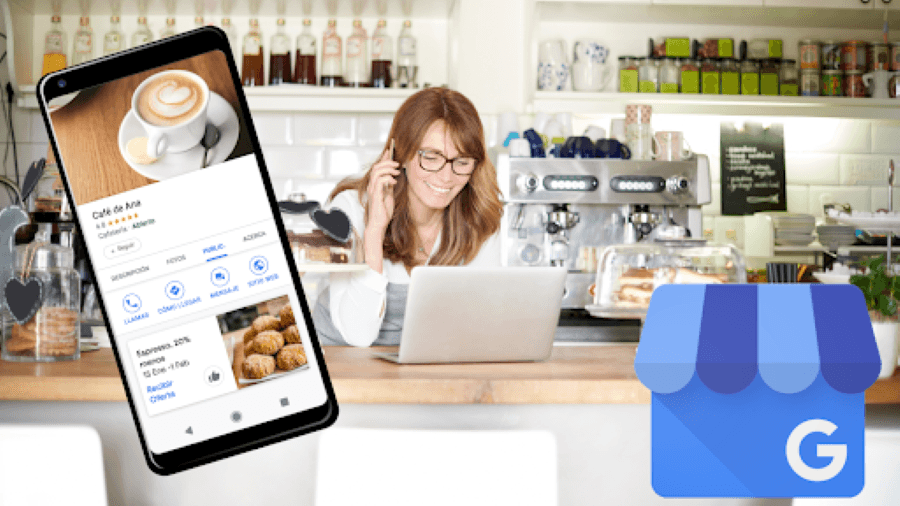 Google My Business (GMB) is a FREE simple-to-use tool businesses can use to manage their online presence in Google, including Maps and Search. Google My Business makes it easy for customers to find a business online, get contact information, hours of operation, address, products and services offered, website URL and similar information about a business.
Google pulls this information for the business GMB page. With Voice search users looking for generic queries like "Korean restaurants near me." If a Google My Business profile contains information that matches this search query, the voice-enabled device may provide the user with the business's name and contact information. Voice search can also read the reviews for establishments, and consumers can decide whether to visit the business or not.
Focus on Mobile Users
Mobile is king when it comes to voice search queries. People often turn to voice search when on the go, such as when driving or even cooking.
The convenience of voice search makes it easy for consumers to acquire the information they are looking for by focusing on mobile search. The first step is to build a mobile-responsive website. A responsive web design uses adaptable layouts that appear nearly identical across desktops, tablets and mobile devices.
The website should also be crawlable to allow the search engines to add the site to the rankings and to ensure exposure on the web. According to Statista, mobile web traffic accounts for 52.6 percent of global web traffic.
How To Get Started with Voice Search?
Optimizing for voice search can be complex and time-consuming. This is where OrbitWeb comes in. You do not have to go at it alone. We specialize in local SEO and inbound marketing campaigns. Contact us today to find out how we can help you optimize for voice search!