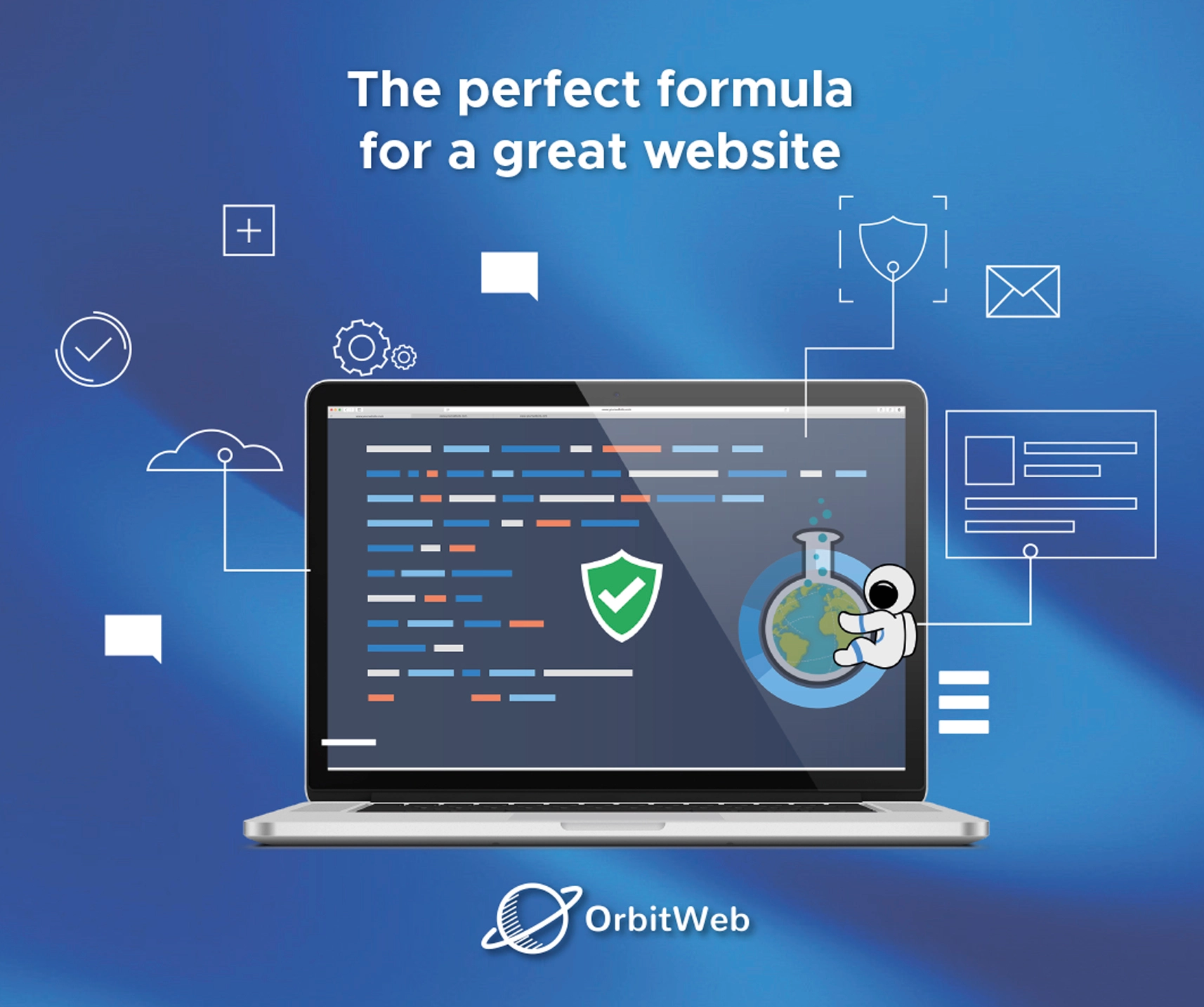 Many factors are involved in the creation of a website. The perfect website requires a formula of planning and process.
A well-designed website can help build trust and guide visitors to take action. Creating a great user experience involves making sure your website design is optimized and easy to navigate.
Whether you do it on your own or you hire a professional, you need to know the right formula to make an effective website.
In this post, we will cover 5 things you need to know for crafting the perfect website.
1. Determine Your Goals and Audience
Who is your target audience?
What is the age range of the target audience?
Is your website responsive? Can people use it on mobile and desktop with ease?
Why are they visiting your website?
It's important to determine the answers to the above questions before you design or create content for your website. When you answer these questions, you can ensure your website is effective and useful for your target audience.
Also, having a simple clear intention on all pages will help the user interact with what you have to offer.
What is the purpose of your website?
Are you imparting practical information like a 'How to guide'?
Is it an entertainment website like sports coverage or are you selling a product to the user?
There are many different purposes that websites may have but there are core purposes common to all websites:
1. Describing Expertise
2. Building Your Reputation
3. Generating Leads
4. Sales and After Care
2. Content and Structure
What kind of content do you want to include on your website? Make sure to include only what's essential. You don't want to overwhelm your audience with lengthy information that they have to scroll through. Make content easy to read, understand, and absorb. Even with great design, a website with poor content cannot be successful. You want to fill your site with rich content that is important to your brand.
3. Design and Navigation
Always keep your target audience in mind. What kind of design will peak their interest?
The type of business you have should also encourage the colours that are used. You should use the colours that represent your brand.
The design of your website will affect how you are viewed by those who visit it. Your website needs to be easy to navigate and visually appealing to encourage users to actually read the content.
F-shaped pattern reading is the most common way visitors scan text on a website. Eye-tracking studies have found that most of what people see is in the top and left area of the screen. The F shape layout mimics our natural pattern of reading. A great website will work with a reader's natural pattern of scanning the page.
Navigation is key to retaining visitors. If the websites' navigation is confusing, visitors will give up and find what they are looking for elsewhere. Keeping navigation simple, intuitive and consistent on every page is essential.
4. Technology
Whether you hire a developer or decide to code the back-end of your website by yourself, it's important to ensure your website works well and meets the recent Google Core Web Vitals.
Estimates are that for every additional second your website takes to load, 20% of your visitors will leave. The worst part is you won't even know that they left since your analytics program wouldn't have kicked in yet. Site speed is a silent traffic killer. But beyond keeping people on your website, site speed is an integral part of ranking well.
All of your pages should be functioning perfectly, with no dead links, typos, or crashes. Your website might look great, but if the functionality falls short, this looks just as bad – if not worse than poor design.
5. Engagement
Most importantly, you want your website to be engaging. Communication is essential. If the user has to dig deep into the site to find information, they are not having a good user experience.
Make sure that visitors can see your calls to action, your contact forms, or newsletter sign-ups.
A website design is a very important way to gain more business and increase visibility for your brand.
When designing a website there are many key factors that will contribute to how it is perceived. Today we covered 5 things to consider.
A well-designed website can help build trust and guide visitors to take action. Do you need a professional website? We're here to help.