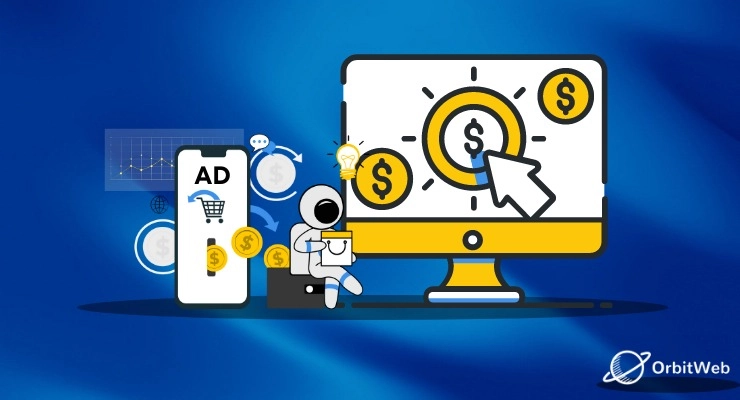 Perhaps you are looking to partner with a PPC Ad Agency for the first time or looking at replacing your existing partnership; there are a few things to consider before embarking on a new relationship.
Is your partnership with your PPC Ad Agency built on trust, mutual respect, and understanding?
Is there solid communication from both sides, and is everyone as aligned and as transparent as they possibly can be?
Ideally, you would want to answer "Yes" to the questions above.
Research from betterbriefs.com found that 78 % of agencies think their briefs provide a clear strategic direction, but only 5% of creative agencies agree. However, Forrester Consulting found that 86% of agency leaders believe they deliver great value. Still, only 52% of brands are satisfied with their agencies' value, mainly due to current compensation models.
Clearly, there seems to be a disconnect between brands and PPC Ad Agencies on their perception of the value exchange.
What do brands and organizations want from a PPC ad agency?
Brands and organizations want to be understood. An agency needs to dig into the business, industry, and unique needs of its clients.
Set Realistic Expectations
Share trends, insights, and best practices with brands and organizations
Prove that marketing is about driving revenue, not a cost center
Offer compensation models that are better suited to their needs.
Clients also have an essential role to play in their partnership with an Ad Agency.
Clients should be crystal clear on what success looks like and the available budget for their brand. In order to run a smooth partnership, required data and approvals should be done on time.
It's also important to understand that the agency's role is to fill the funnel with qualified traffic, and the part the client has to play is to convert that traffic with a great website, value proposition, brand and price.
Clients should also be more willing to take risks and try new things.
5 Ways PPC Ad Agencies Can Improve Their Relationship With Clients
It's important to learn all you can about your client's business . A template with questions to ask each client to make sure you know all about their business model, goals, customers, competition, challenges, etc.
It's important to ask all the right questions, so doing some homework on your client is important. Tools are also important to have in place to monitor your client and their competitors in case they're mentioned in the news, social media and the SERPs.
Moving away from the hourly rate and charging per channel/service . So, let's keep it real, how much time you spend and how you distribute the available budget shouldn't be your client's concern. Don't charge your client more because you're inefficient. You also want to steer away from discussing how long something should take or how much should be spent on Google Ads vs Facebook Ads. In order to free yourself from these types of discussions, consider an "all-inclusive" flat fee that covers everything it takes to deliver the results they want, given their budget.
Establish a "satisfaction guarantee" clause. At the very least, clients should be able to leave you when they're not happy quickly. You could also offer performance-based pricing; however, make sure you've got attribution covered and factors outside of your control that influence performance. An example of this can be as simple as 5% of revenue generated (for eCommerce) or a hybrid model where certain performance milestones unlock a higher fee.
Use Technology for Collaboration and Information Sharing . Meetings, emails, and calls can be time-consuming. undefined undefined undefined
Embrace automation to monitor and audit the campaigns . Has a client been unpleasantly surprised by something that happened or didn't happen? Or has another agency audited your work and generated a long, painful list of improvements or opportunities. You can prevent this by using scripts, automated rules, or a third-party solution and maybe investigating built-in warnings and recommendations. We are human, after all, so we can't be on top of everything, but we can definitely use tools to help us along the way.
Offer tailored services and technology to clients with in-house capabilities. Agencies can keep offering what clients can't do better on their own. Some examples of these are: undefined undefined undefined undefined
5 Things To Keep in Mind When Working is a PPC Ad Agency
Clients looking at improving their relationship with their current PPC Ad agency can ask to follow the following 5 tips:
Clear Briefings and Goals. Paint a clear picture of what success looks like to you and the available budgets. Your brief will help the agency create a fitting plan and proposal. And to health check your goals vs. your budget.
Share all data that can help the agency. The more information you share, the better. This probably also means sharing sensitive information like historical performance and margins.
Have reasonable expectations. Realize that growth comes at the expense of profitability. It's natural for everyone to want more customers and a lower acquisition cost. Still, you'll have to prioritize one over the other so your agency can focus on your main objective. It is also essential to keep your goals, do not constantly change them as it's hard to hit a moving target.
Search doesn't create demand – it captures it. This means you need to be flexible that if maybe there aren't enough people searching, you will need other channels to generate demand.
Play your part. If your agency manages your PPC campaigns only, their primary responsibility is to get the right traffic for the right price, which is not as simple as it sounds. Everything that happens after that is on you. Make sure to keep improving your value proposition, design, copy, load time, pricing etc.
Final Thoughts
As you can see, working with a PPC ad agency requires transparent communication between all parties. When parties know how to combine each other's unique qualities, the future of this relationship looks bright.
Our team at OrbitWeb has worked with a variety of clients and forged partnerships to meet their goals. Contact us today to find out how we can work together.