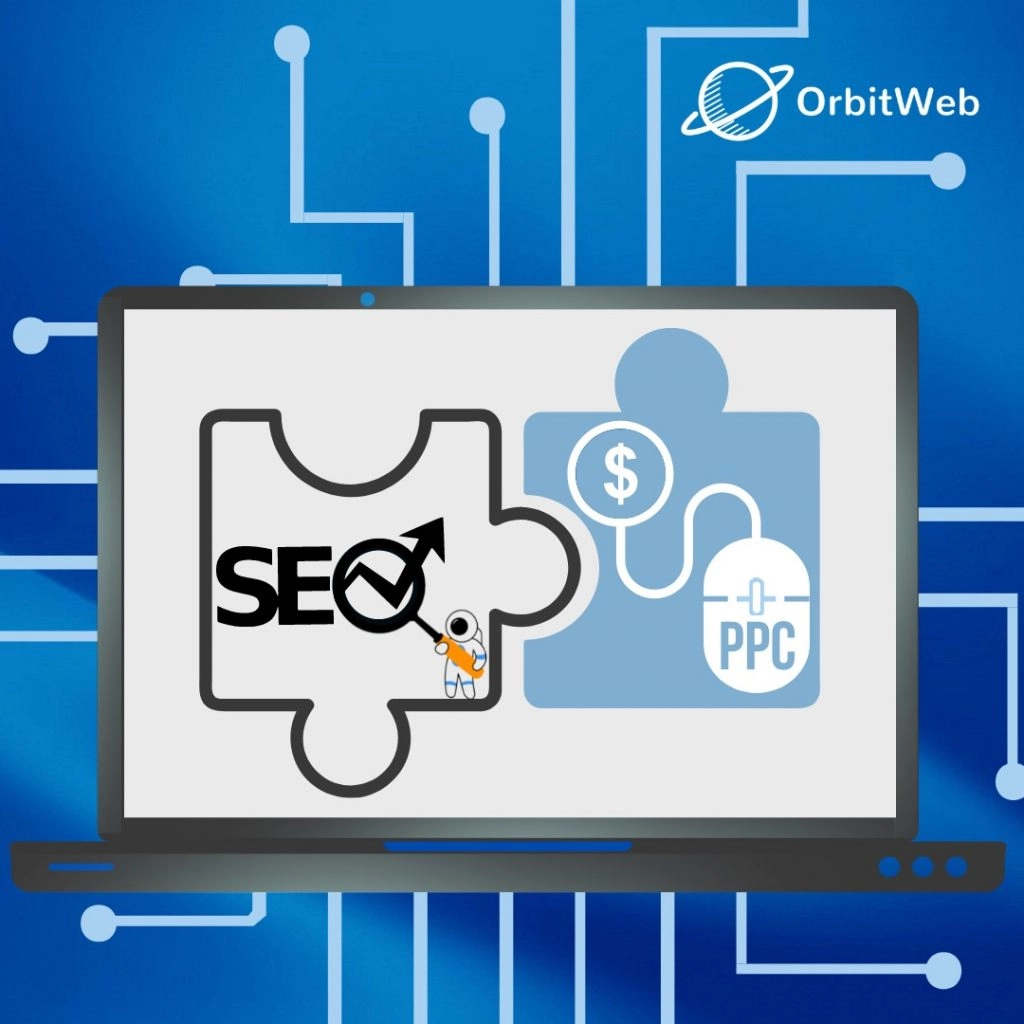 Have you been working hard on your digital marketing campaign and wondering why you're still struggling to get customers online?
Chances are, you are not diversifying your digital marketing strategy enough.
Are you ready to boost your website's performance and see better business results?
If you've landed here, you already know that PPC refers to pay-per-click, a form of digital advertising paid for based on the number of clicks the advertisement receives. For the purpose of this post, we will focus on PPC ads on the search engine result pages. This includes search ads, local search ads (map ads), product shopping ads, and call only ads.
SEO, also known as search engine optimization, is a branch of digital marketing that focuses on improving a website's performance in organic results on a search engine results page. The elements that make SEO successful include improving user experience, creating quality content, optimizing on-page search factors, monitoring indexing, searching query trends, crafting a strategy for targeted searches, etc. These elements help a website appear in a higher position on search engine results.
PPC ads on search engines and SEO make up search engine marketing or SEM.
This post will cover 8 reasons why you should consider combining SEO and PPC for your marketing efforts.
1. Build Great Trust
The search engine is built on trust. When your brand appears in both paid and organic results, your business gains greater trust with consumers.
Why?
Well, it is psychological – when you see something appearing in results more than once, it seems trustworthy from a trusted source like a search engine. Think of it as two friends recommending something rather than just one.
2. Improved Brand Awareness
When you are using both SEO and PPC together, your brand can appear more times on the search engine results page for the same search. This allows you to push your competitors further down the page or onto the next page. What's more, you can dominate the SERP features. Dominating the SERP is when your business is the only business that appears on the SERP above the fold. If users want to see other results, they must scroll past yours in order to get to them. With this strategy, not only do you gain brand awareness, but you're also gaining a competitive edge.
3. More Website Traffic
When you have both an ad and an organic listing appearing on the search engine results page, this gives your business twice the opportunity to reach your target audience. According to Google's economic impact report, "businesses overall receive an average of five clicks on their search results for every one click on their ads." This means that if you aren't using advertising, you may miss 1 of every six possible clicks or 17 % of the potential traffic. By using both PPC and SEO, your business gets the best opportunity for the most traffic, and well with more traffic, the greater the chance you have to convert more customers.
4. Increase Confidence
PPC and SEO together increase the confidence in your business. If your business is doing well enough to advertise and show up in organic results, consumers have more confidence in your brand. Using SEO and PPC together gives your organization a significant confidence boost.
5. Enhanced Strategy
When you have insight into what users are searching when they click on your PPC ads, you can use this information to improve your organic strategy. For example, you may notice keywords or phrases that you haven't included on your website. You can make adjustments to get this audience organically in addition to those you are already reaching via target ads.
6. Remarket to Organic Users
While you can use remarketing to recapture users' attention who have visited your site via an ad, you can also use this strategy to target organic users who visited your website. This marketing to organic users allows you to re-engage with previous users. Knowing what content or pages users visited can help you target these users with more relevant messages when remarketing. Boost your website performance and re-engage your audience using PPC and SEO together.
7. Stability
When you diversify your marketing strategies and use PPC and SEO, you can create more stability for your brand in search results. Your ad is not subject to fluctuations and changes to the search engine algorithm updates with PPC. Your organic listing is not subject to ad policy changes or increasing prices due to demand or competition variations with SEO. Using SEO and PPC creates a more stable environment to maintain website traffic despite changes in policy, cost, or search engine algorithms.
8. Short and Long Term Performance
SEO typically takes longer to see results, while PPC can give you more immediate results. HOWEVER, combining both SEO and PPC gives you the benefit of both immediate and long-term results. Suppose you choose to use just one or the other. In that case, you will miss out on either immediate opportunities available or the future benefits realized with efficient SEO strategies.
Do you currently use both SEO and PPC together, or do you focus on just one?
Using PPC & SEO together is the BEST way to supercharge the performance of your website to reach your goals faster and increase the efficiency of your marketing both in the immediate future and long term.