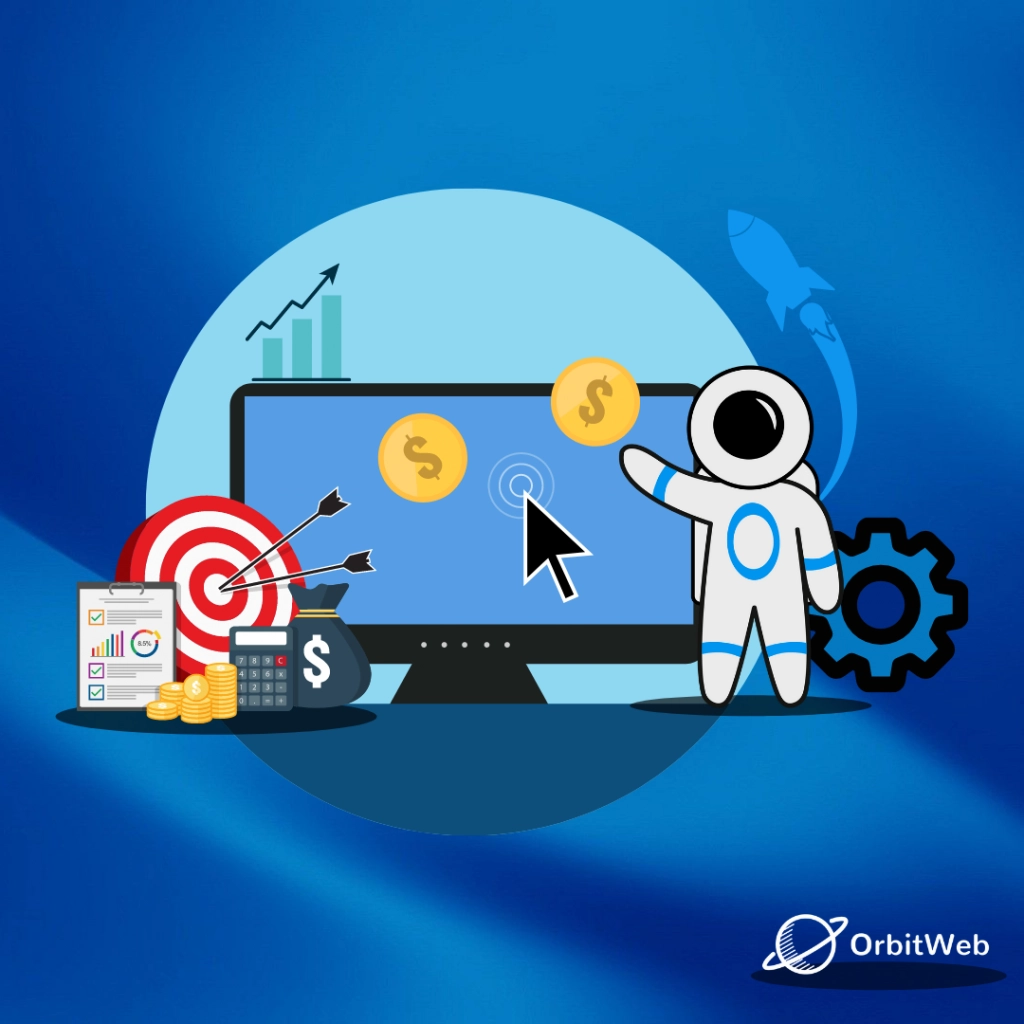 PPC (pay-per-click) advertising is the fastest way to generate more traffic, leads and sales from your website.
Our PPC management has consistently produced successful, data-driven campaigns for our clients. That's because our PPC management strategy is always focused on achieving the highest return on your investment.
PPC management requires a rich knowledge of how it works; therefore, it is best to take the professional PPC management route.
8 reasons Why Professional PPC Management Can Improve your ROI.
1. Professional PPC management agency – Dedicated Time
Running a successful campaign requires attention and time. As a business owner, you do not want to spread yourself thin by taking care of this aspect of your business.
A PPC campaign that is a success requires constant monitoring and analysis of performance metrics to make the right decisions.
Constant improvements have to take place as well, this means that optimizing the campaigns regularly is required.
PPC managers specialize in this type of work, and they have all the time required to dedicate to managing the various metrics as needed. They can dedicate an adequate number of hours to managing your campaign every day to ensure the ads have the highest impact. Every click you pay has the best chance to lead to a conversion. This way, PPC management significantly improves the return on your invested dollars.
2. Professional PPC Management Can Guarantee The Right Ad Copy
A PPC Management company has access to insights and knows what works and what doesn't regarding ad copy. The wrong copy can make or break your campaign.
The wrong ad copy could prevent users from clicking your ad even if you have used the best combination of keywords, thereby limiting your conversion rates, which affects your ROI.
Compelling ad copy will always attract more clicks, translating into more conversions. So it's best always to leave the ad copy to the professionals.
3. A Professional will understand the complexities of AdWords
Google Ads can be a complex and confusing framework. You won't be doing much justice to your campaign by going to the do-it-yourself route. You may end up using the basic settings that result in ineffective campaigns or create the wrong targeting that eats up your ad spend fast without benefitting you. All of this affects your ROI.
Anything could go wrong when you do it yourself, like picking the wrong geo-targeting or setting up an unreasonably high budget for your clicks. For example, if you run a local auto bodyshop, receiving clicks from traffic from another country will eat up all your dollars without offering any conversions. Conversely, geo-targeting too far or too little outside your business locations can result in poor ROI and wasted ad spend.
Professional PPC management is an excellent option because a PPC manager will take advantage of the very best and most accurate AdWords settings to create ads with the most impact.
4. Professional PPC Management Use The Correct Keywords
Keyword targeting is an important part of your PPC campaigns. Platforms such as Google offer various keyword tools to help you carry out the best keyword research.
Keyword research is dynamic and highly involved. Keywords that perform well today won't be as effective in the coming weeks or months. So it would be best if you kept retargeting your keywords from time to time.
Having your PPC professionally managed ensures your campaigns utilize the best performing keywords and eliminate unprofitable ones from time to time. This will help you have a better ROI on every PPC campaign.
5. Get Valuable Reporting from PPC Professionals
As mentioned before, managing a PPC campaign requires thorough and constant analyzing and monitoring.
Reporting is the ingredient needed after analyzing and monitoring. Reports from past performances indicate what needs to be dropped, improved or changed.
The richer the report, the better your next move. And a better next move can only mean one thing: a more effective PPC campaign that gets you more leads on the same budget and stronger ROAS (return on advertising spend).
A great PPC strategist can break down the analytics and crucial data pieces together so that they can come up with a more informed pay-per-click plan. More accurate information translates to more accurate targeting. Your PPC campaign can constantly yield more conversions and increased ROI with more accurate targeting.
6. Set Industry Benchmarks with Professional PPC Management
Agencies have access to data from across the industry that they can analyze to develop better approaches for your ads.
Professional PPC management allows your business to leverage experience gained across multiple clients to launch gainful campaigns.
7. Landing Optimization with PPC management
A poor landing page design or ineffective call-to-action may reduce your conversion rates. Even if you have the most engaging ads, users may not convert if your landing page shows the safe effectiveness of direct leads down the funnel.
A PPC management agency can look at your funnel and make sure there aren't any problems. With their expert eyes, PPC agencies can immediately point out issues with your landing page and help resolve them.
In this manner, you can be sure of high-value clicks on your ads that result in more conversions and eventually increase your ROI.
8. Stay on top of PPC Trends
PPC strategies are constantly evolving. In order to keep up to date on all the trends, you need to have time to do the research. A business owner may not be able to carry out all the research if they have to run all the other aspects of the business. On the other hand, professionals are better placed to know the latest trends since it's what they do.
A PPC management service can utilize the latest trends most beneficial to your campaigns.
Final Thoughts
We've highlighted 8 benefits for professional PPC management and how it can directly or indirectly boost your ROI. Professional PPC management should play an essential role in your digital marketing strategy.
OrbitWeb PPC Management Services delivers high-value leads to your website for more significant ROI. Contact us today to discuss how our data-driven approach can help you with your PPC objectives.