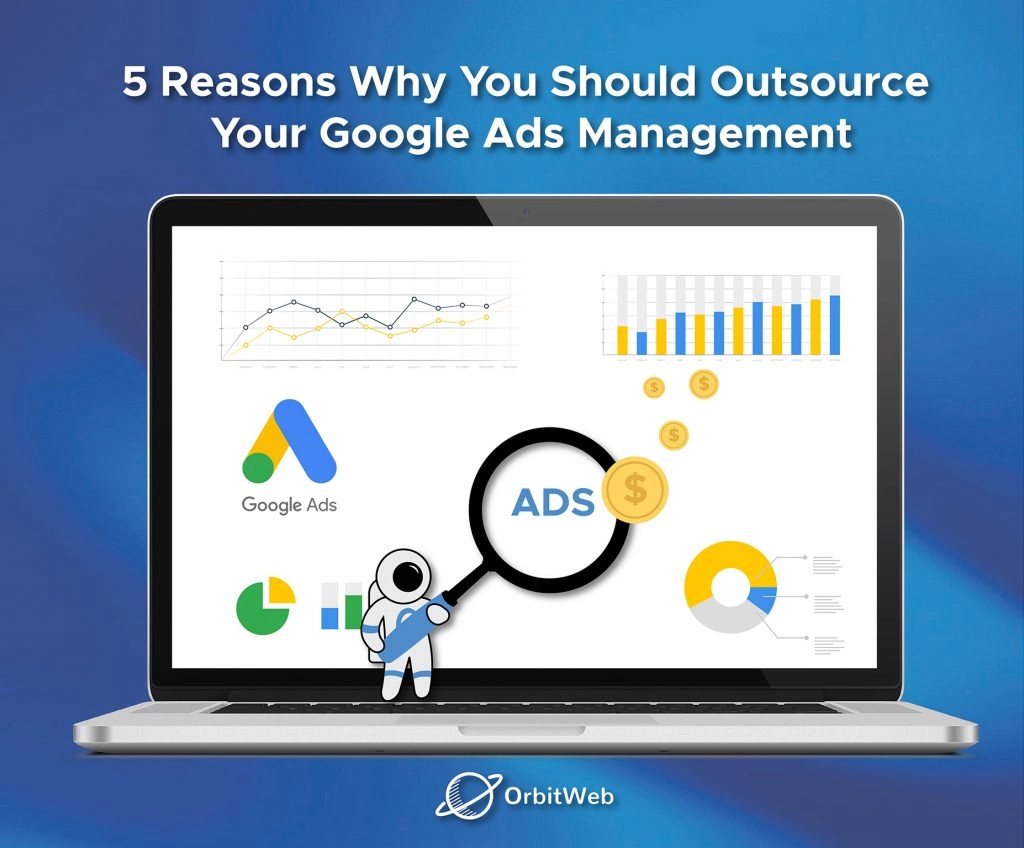 Introduction
Do you feel overwhelmed by PPC and Google Ads (formerly Google Adwords) campaigns? The truth is that advertising online can be complicated, especially when the world of marketing is constantly evolving and changing. The most significant contributor to the changes we see in online marketing is Google Ads. Google Ads can make your business or brand more successful in a short amount of time. However, if you do it wrong, it can cost you a lot of money, but done right, Google Ads have the potential to send significant traffic your way, the right traffic who want exactly what you are offering.
Anyone can set up a basic Google Ads account, but the management of a Google Ads (PPC) campaign can become complicated over time. You need to understand the market through insights and plan your Google Ads strategy for this reason. What's more, you may not achieve the kind of results you need when managing your own Google Ads campaigns. A Google Ads Management service can develop a strategy for you that will ensure a great boost to your marketing campaign.
In this post, we will cover 5 reasons why you should outsource your google ads management.
1. Increase Productivity
You might be responsible for most if not all the components of your in-house digital marketing (SEO, SEM, Social Media). The reality is that juggling multiple channels is an impossible way to dive deep into your Google Ads strategy. By outsourcing, your team will be free to focus more on core projects. Both productivity and sales will improve as clients' demands will be met.
2. Lower Cost
It is more costly to employ and maintain an in-house marketing team than to outsource the expertise from a reputable Google Ads Management Agency. By outsourcing your Google Ads Management, you will not be required to pay regular salaries and benefits. You will also not be required to train anyone on handling Google Ads.
It is best to hire the services of a digital marketing agency with expertise in Google Ads. These agencies have trained members with all the tools needed to strategize and manage your Google Ad campaigns.
The money you save by outsourcing your Google Ads, you can use to improve your business in other areas.
3. Speed – Get Google Ads Up and Running Quickly
PPC Management agencies or Google Ads Management agencies have extensive expertise and technical skills at their disposal. These agencies are able to get things done quickly. The tools the agencies use are able to track keywords, user intent, and other analytics that are vital in designing sophisticated Google Ads campaigns that can be up and running in no time.
Google Ads Management requires technical capabilities, and such firms are able to manage several Google Ads campaigns without needing to hire new staff. They are that efficient!
4. Expertise
Google Ads requires a lot of training and attention. An expert Google Ads Management Agency knows how to run your campaigns smoothly with better and effective results.
You might not be aware, but most likely your competitors are utilizing Google Ads to promote their business. The following are some problems that businesses run into when running their own Google Ads.
Tracking data – When you are unable to track your data, you cannot generate better returns for your campaigns and measure the audience's response.
Negative Keywords – Do you know your most profitable keywords? Do you know how to create relevant ad groups, and landing pages based on those keywords is important in success in paid search. Doing this allows you to find potential customers who are searching for what you are offering. However, unless you have money to burn, it is equally important to identify and get rid of keywords. Negative keywords are a method of preventing your ad from showing to people who search for or browse content related to those words.
Linking Keywords – Your keywords should link with each other. If you use a keyword without any relation to another, Google will not consider that Google Ad important.
Create a properly structured campaign.
5. Reliability and Accountability
Consistency with Google Ads is important, however, this is not possible when you have an internal team of employees. Employees may become ill or might go on leave, which may affect this task. Even more, if an employee leaves your company, it will take a lot of resources, effort, and time to recruit and train new employees to perform as expected. As for accountability, agencies that specialize in Google Ads Management must do a good job because they are accountable for the results of their marketing campaigns.
Contracting an agency that focuses on Google Ads, means that you have an entire team that is committed to providing you results. Most importantly, they will identify the unique needs of your company, plan, analyze and come up with a Google Ads marketing strategy that suits your needs.
Conclusion
Between the resources, time and knowledge required to run a successful Google Ads campaign, outsourcing your Google Ads Management can be a huge advantage to your business. If you are a large corporation, then in-house management is possible, but for startups and small to medium-sized businesses, it may not be possible to do Google Ads campaigns in-house. With a modest budget on pay advertising and online display, there's an excellent chance you could save plenty of time and money by outsourcing your Google Ads Management.
OrbitWeb gets you in front of the right people at the right time with Google Ads.
Increase Your Business Leads and Sales With a Smarter Digital Marketing Strategy with our Google Ads management. We offer enterprise-level, full-service paid search and shopping ads management to maximize your return on investment. Contact us to find what we can do for you!